Bitcoin & Gold Rally as Markets Eye Jackson Hole Meeting
Gold rallied more than $18 on Monday afternoon, up 1.31% yesterday alone and the yellow metal is now back trading above $1,800. The last time Gold traded above this level was on the 6th August. The recent rally in gold is partly due to a broader retracement in the US dollar as the market becomes increasingly worried and fearful over the recent wave of Covid-19 and its long-term drag on the economy.
Central bankers will meet virtually for a three-day gathering beginning on Thursday for an annual event traditionally held in Jackson Hole in Wyoming. The market is anxiously awaiting comments from the Fed's chair, Jerome Powell, and speculating whether or not details will be announced about when and how the Federal Reserve may begin to wind down its bond-buying program. So, the week ahead may potentially mark a milestone in the Federal Reserve's guidance on its monetary policy.
On the same day as gold traded back above this important level, Bitcoin once again broke through the $50,000 mark. $50,000 is a key physiological level for Bitcoin enthusiasts. Bitcoin hasn't traded above $50,000 since May. Monday's peak was around $50,400, marking a three-month high for the world's largest cryptocurrency by market capitalisation.
In cryptocurrency news, we heard that PayPal has launched its cryptocurrency service in the UK. From this week, PayPal will enable its UK customers to buy, hold and sell digital currencies. This news has boosted the sentiment and value of the cryptocurrency market. PayPal has now made it easier for investors to get involved in the cryptocurrency space.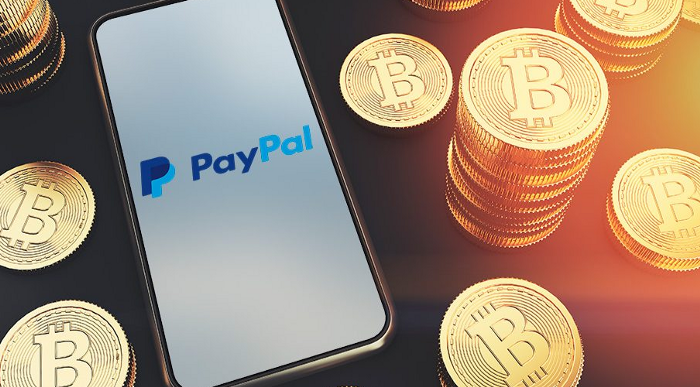 As a comparison, the current market capitalisation of bitcoin is 0.911 trillion USD whereas gold's market cap is currently approximately 11.4 trillion. So, bitcoin in general still has a long way to go before it threatens gold as a major multi-trillion-dollar asset class.
Overall, whether you think bitcoin is "fool's gold" or "digital gold", there is no doubt that the price has certainly gained momentum recently. Scottish Bullion's partnership with Coinify makes it possible for Cryptocurrency investors to have the best of both worlds as it is now possible to purchase gold, silver, platinum and palladium using cryptocurrency. All major cryptocurrencies will be accepted as payment, which will allow customers to convert their crypto holdings directly into bullion.