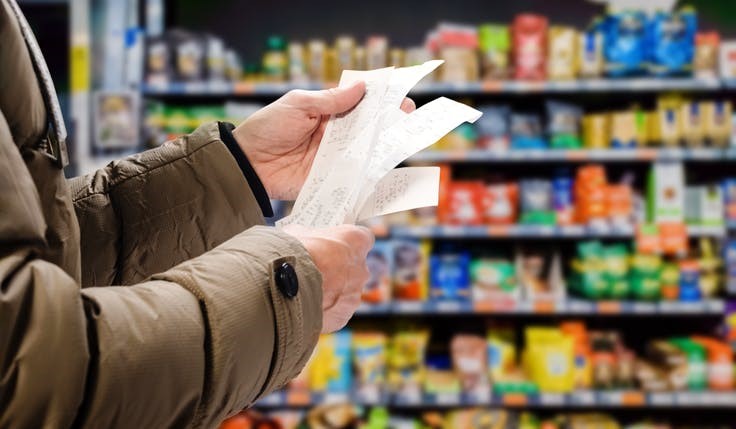 An Unsettled Consumer & Somewhat reassuring FED speak
The latest consumer confidence report was released in the United States last week. This monthly report details consumer attitudes, buying intentions, vacation plans, and consumer expectations for inflation, stock prices and interest rates. It is essentially a measure of expectations which reflects the consumers' six-month outlook. The latest results were rather bleak as consumer confidence dropped to the lowest level in nearly a decade as Americans grew more downbeat about the outlook for the economy, labour market and incomes. The Conference Board's index decreased to 98.7 from a downwardly revised 103.2 reading in May. The grimmer outlook was predominantly driven by increasing concerns about inflation, in particular rising gas and food prices.
Powell & Lagarde somewhat reassure the markets
These concerns from the consumer are far from unfounded and in response The Federal Reserve Chair, Jerome Powell, recently said there is "no guarantee" the central bank can tame runaway inflation without hurting the job market.
Speaking last Wednesday at a European Central Bank forum in Sintra, Portugal, Powell repeated his hope that the Fed can achieve a so-called "soft landing" by raising interest rates just enough to slow the economy and rein in surging consumer prices without causing a recession and sharply raising the unemployment rate in the process.
"We believe we can do that. That is our aim," he said. But Powell claimed the Russian invasion of Ukraine continues to make the job more difficult by disrupting commerce and driving up the price of food and energy. According to Powell, "It's gotten harder," and "The pathways have gotten narrower."
The ECB President Christine Lagarde also echoed the "major impact" of energy shocks, which are rippling worldwide but are being especially felt in Europe because of its reliance on Russian oil and natural gas. She also pointed to Europe's proximity to the war in Ukraine and said how "energy was vastly underestimated" in the bank's assessment of inflation. Euro-area inflation surged to a fresh record, surpassing expectations and bolstering calls for the kind of aggressive interest-rate increases being deployed by other central banks across the world. Consumer prices surged 8.6% in June, which was higher than the expectation of 8.5%.
In summary, Americans are as pessimistic as they've been about the future in almost a decade. Their concerns are not going unheard by policy makers. However, the question remains over whether the FED has the capacity to rescue the situation and whether they will utilise their monetary policy tools at the correct pace and time.
Gold is currently trading over $60 per ounce lower, down 3.5% from its high in June as markets continue to price in aggressive rate hikes from central banks. However, if Powell's "soft landing" isn't achieved and the economy slips into recessionary territory or worse, this could be a catalyst for a rally in the price of gold.