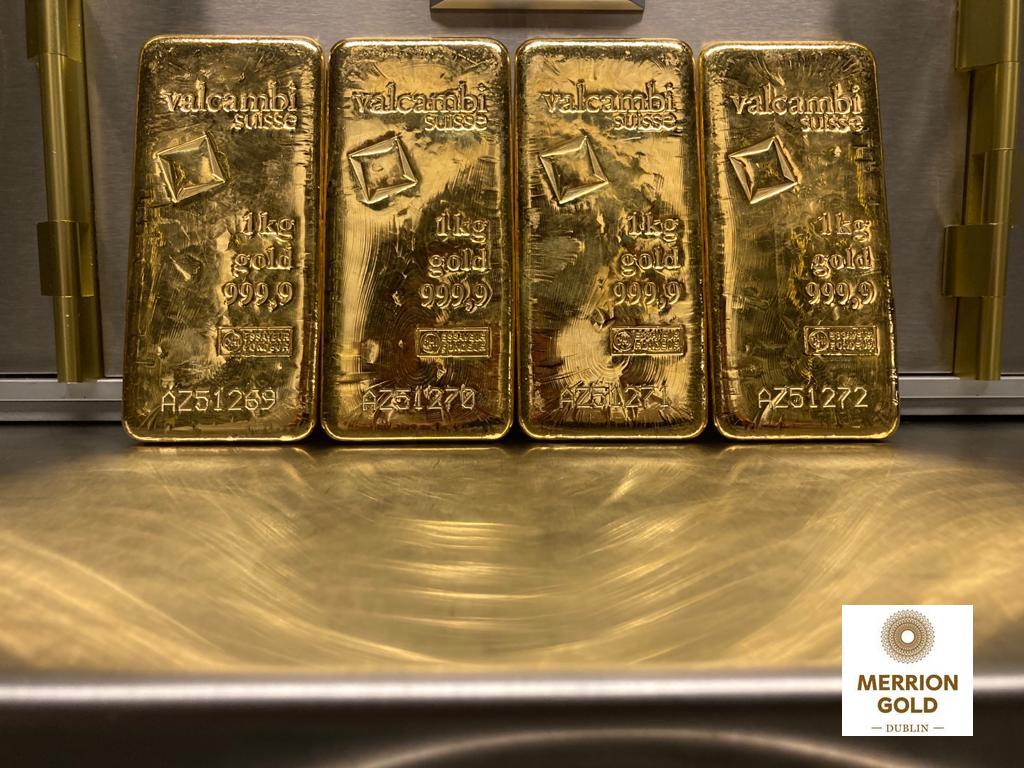 27/11/2020 – This Week in Gold
Gold opened on Monday at $1,873, but dropped nearly $40 on the day as positive economic data from the US combined with reduced uncertainty surrounding the results of the US Presidential election. A falling dollar was outweighed mainly by positive reports surrounding US home prices and gold fell towards the $1,800 mark, but remained above it during the middle of the week.  Despite worse than expected jobless claims posted in the US on the eve of Thanksgiving, gold ticked lower again but yet again managed to stay above $1,800. Thanksgiving on Thursday meant that gold had a slightly quieter day, finishing up 0.13%. During Friday gold ticked lower, falling below $1,800 on the back of investors reducing holdings in gold-backed ETFs. Gold fell below $1,780, enduring a drop for the day of more than 1.5% before rebounding slightly before close.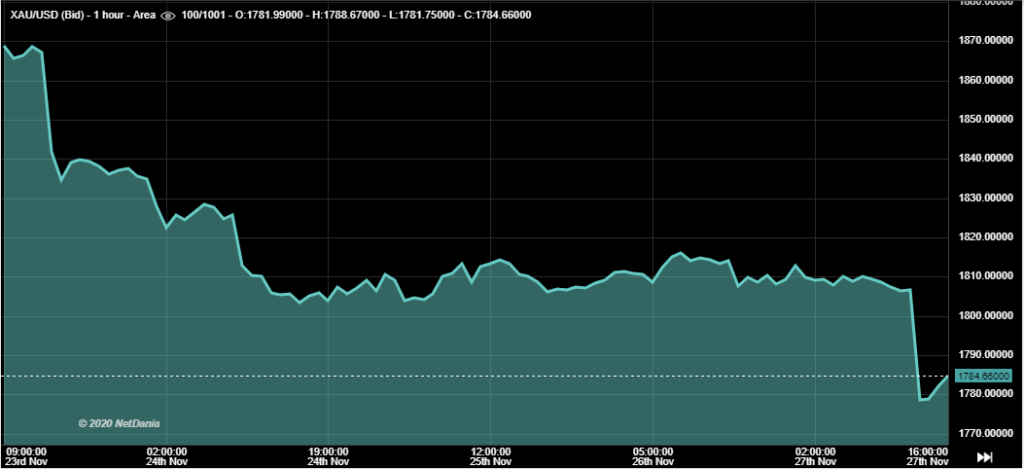 Oxford and AstraZeneca Vaccine Reports 70% Efficacy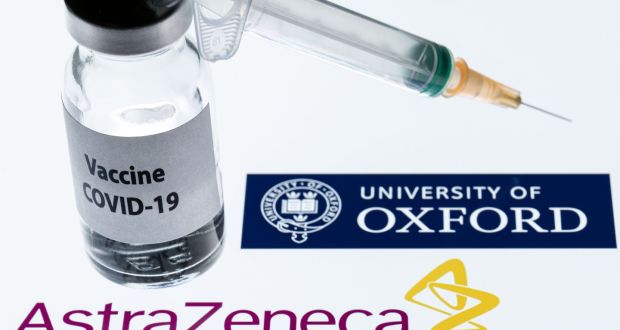 Monday was met with more positive news on the vaccine front, this time coming from Oxford University in their combined effort with their manufacturing partner AstraZeneca. Gold fell as Astra reported a 70% efficacy rate. Although this may look like it doesn't compare with the recent data from Moderna and Pfizer, it still ranked significantly over the 50% efficacy mark outlined previously as a target by the FDA. The possibility of three vaccines increased market sentiment and caused investors to shift to riskier assets as gold fell 2.5% to a four-month low.
Bank of America Sets $29.13 Price Forecast for Silver for 2021
Strategists at Bank of America backed Silver to outperform Gold during 2021. This hypothesis is based on a large increase in industrial demand of the metal as the world economy recovers from the pandemic in 2021. This increased industrial demand will be buoyed mainly by a shift towards greener energy sources, in particular solar panels which require high amounts of silver for production. New stimulus measures and rising inflation could bolster this silver demand further in the year ahead.
| | | | | | | |
| --- | --- | --- | --- | --- | --- | --- |
| Metal | Week Open | Week Close | Weekly Change | YTD Change | YTD Low | YTD High |
| Gold | $1,873 | $1,780 | 5% | 24% | $1,453 | $2,070 |
| Silver | $24.37 | $22.61 | 7.78% | 34.37% | $11.74 | $29.37 |
Copper Hits Record Highs on Vaccine Hopes
Copper has seen a huge increase in price in recent months as it surged to a seven-year high to reach $7,300 per ton, marking an increase of 58% since March. Similarly to silver, copper is predicted to benefit greatly from the Biden presidency when the Clean Energy Revolution plan is introduced. Copper is used in abundance in solar panels, Electric Vehicles and other hydro, thermal and wind energy sources. Copper has also benefitted in recent times from a weaker dollar and growing demand from investment funds.