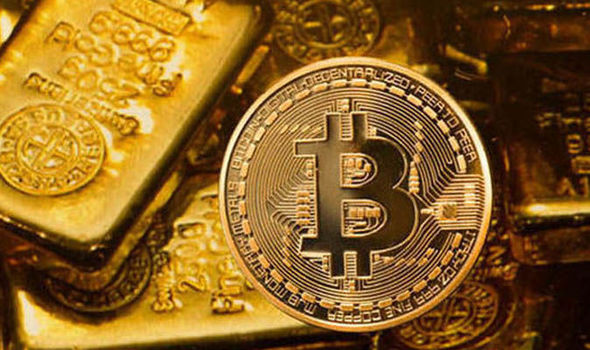 13/05/2022 – This Week in Gold
In tandem with many other asset classes, Gold fell this week, losing nearly 4% from the week's open to the time of writing. After opening the week at $1,884, the yellow metal fell more than 1.5% on Monday to finish the day just below $1,855. A short rally on Tuesday saw gold retake $1,860, before further selling resulted in prices falling as low as $1,832. A strong Thursday saw gains of more than 1.3% before petering out just above $1,860. Further losses saw the yellow metal fall below $1,810 at the time of writing.
Silver fared worse than gold this week, printing a weekly low of $20.65 on Friday afternoon. Silver has since risen back above $21, but remains 6% down for the week. The downward swing attracted investors later in the week, with many viewing the pullback as short-term.
Cryptocurrency shockwaves
The collapse of the cryptocurrency Terra Luna has sent shockwaves across the markets this week. Earlier in the week, it was the eighth largest cryptocurrency token with a market capitalisation of approximately $25 billion. Terra Luna's stable-coin, TerraUSD (UST), lost its dollar peg for the third consecutive day, its fixed value of $1 fell to below $0.45. As UST 'de-pegged', the price of LUNA, its sister token, took a big hit. At the beginning of the week, LUNA was valued at just over $80 per token before plummeting to $0.00008 per token at the time of writing, losing over 99% of its value in the process. The LUNA foundation is currently scrambling to build up a large Bitcoin reserve in an attempt to keep the stable-coin's value steady however time will tell whether this will be achieved and whether the network will ultimately recover. Thousands of investors have been financially devastated by this network failure as they see their portfolio crash in value. We are also seeing the majority of other cryptocurrencies sell-off amid this fearful time for cryptocurrency investors. For example, Bitcoin, the world's largest cryptocurrency, is also down nearly 20% this week alone. The Bitcoin to Gold (XBT:XAU) ratio, the number of ounces of gold required to purchase one Bitcoin, fell to a two year low of 14.2 on Thursday as bitcoin continued to lose value versus gold. This cryptocurrency market crash highlights the importance of having a balanced portfolio and not having "all your eggs in one basket". Investing in physical gold can be an important part of an investor's well diversified portfolio. Bitcoin is currently failing to act as either a hedge against inflation or a safe haven asset. On the other hand, gold has proven its ability over time to act as a hedge against inflation and provide safety for investors in times of uncertainty and market volatility.
If you are getting cold feet in the cryptocurrency market, Scottish Bullion makes it simple for investors to convert their cryptocurrency holdings directly into physical gold through our partnership with Coinify. Please get in contact with a member of our trading team on 01 254 7901 for more details on investing in physical precious metals.